If anyone asked Jennie Akins when she was a child what she would be doing to provide for her family, she never would have given an answer that reflects her current reality.
"I never saw myself doing this, but it makes people happy," she said.
Akins expanded on that later, "I was a single mom for a long time before I met the man who is now my husband, and my dad had to come help me fix things at the house. I realized I didn't know anything about that, and so that pushed me to learn because I couldn't afford to source it out."
Fast-forward to today, and she co-owns Akins Carpentry with her husband, Jeremy. They live in Stirling, a small town in Ontario, CA. She got involved in the business about a year ago when she started taking care of the accounting. Shortly after Jennie began to help, she realized she needed to learn about the construction industry, so she started doing job quotes and working more closely with Jeremy.
Construction was a brand-new world for her. Before committing to Akins Carpentry, she had worked as a developmental services worker for 21 years. Jennie said it was not an easy transition for her.
"My husband has all the knowledge in his head because he's been doing it for so long, so he can just sit down and do that, but I don't. That's kind of the role that I was to be taking on," she said. "I didn't have 10 years to know what he knows. We needed something that would help me get better and quicker at that, and Buildxact is kind of a stepping stone for me."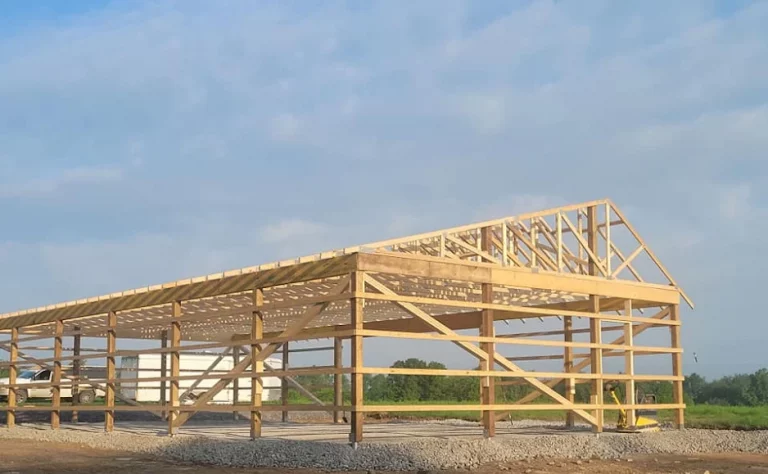 Before Buildxact, so she had to look up many terms to know what they meant and get up to speed on best practices for estimating and project management. She started browsing the Internet to see if there was a tool that could help her.
"I just started googling programs because I knew that I was struggling with doing the estimating, and it was taking us too long. I also knew that we live in a very technological world," Jennie said. "There's so much software out there for everything, and I thought there had to be something to help us make this easier and more efficient."
She was worried they were not going to get all the quotes that had to get done out to the customer and, as a result, lose those customers. Jennie said that in her quest to learn more about the industry, she read that you get one customer for every 10 quotes you do. "I knew I had to get them out quicker," she said.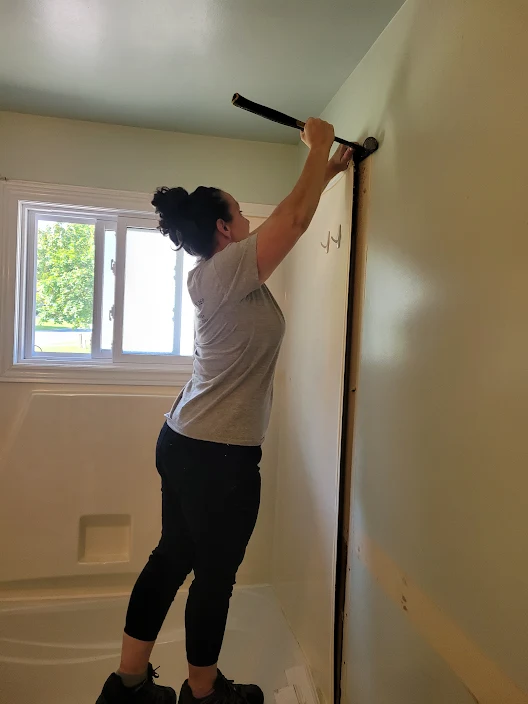 Through all this, it is not lost on her that she is a woman in a male-dominated field. But, she does not let that hold her back. Jennie is, as she has already proven, beating breast cancer earlier in her life.
"It can be an empowering thing to be a woman in this industry," she said. "I think if you have the right kind of mindset, it could be a real asset as a woman in this industry because you bring something different to the table. Your thought processes as a woman are very different."
Now she looks back and wonders what she would say to her 10-year-old self.
"Learn more about everything because you just never know where life takes you," Jennie said.
And then she found Buildxact and was very happy about it.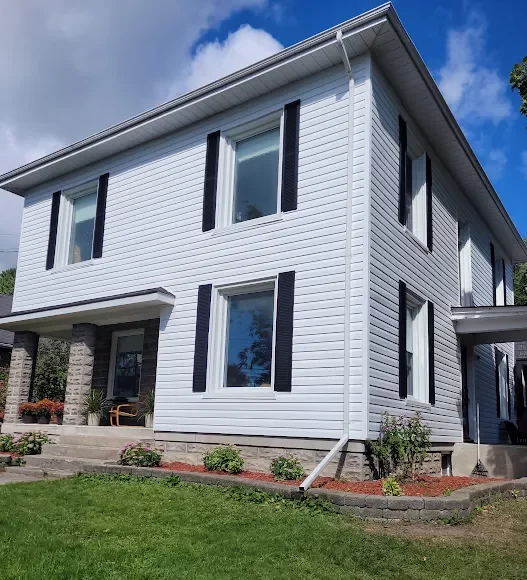 "I talked to a few different platforms, and a lot of the software was very similar, but when I talked to the people at Buildxact, I really felt that I could trust them with what I'm doing," Akins said. "Knowing that the person who is helping me cares just as much as I do about my company says a lot about Buildxact."
For her, it was not about finding software that was easy to use. She admitted that pretty much any software would confuse her and take her time and effort to learn it. For her, it was about the people she encountered at Buildxact that sold her on it. As part of her onboarding onto the platform, she had a call with Joey Rousseau from the customer success team.
"From the first time I talked to Joey, I felt like he truly cared about my business and my success. I felt like he cared about it as much as I do, and that says a lot because I'm sure he talks to a lot of people every day," Akins said. "We literally eat, sleep and breathe this company, so to talk to someone who wants me to succeed using the software, so my business is better, that's what sealed it for me. It was an easy choice!"
Jennie's business is her family's livelihood. She said the software helps them make better business decisions because it gives them a clearer picture of their finances.
"Our business is really everything to us. It is the bread and butter to our world. It pays our mortgage, it puts food on the table for our kids, it puts gas in our car," she said. "It's very comforting to know Buildxact is in my back pocket, and I can just schedule time with somebody if I'm having a problem and need help."
It is more meaningful when it is a family business, and Akins is truly that, and more. Aside from her and her husband, Jeremy, their son Owen is doing an apprenticeship at Akins Carpentry. Thanks to Buildxact, they will be able to expand the business offerings to include home designs, which Jennie's stepson, Austin, will do.
Now, with Buildxact in her corner, Jennie and Jeremy can get things done faster to keep progressing because, as Jennie said, "We have to move forward. There was no way we were going to reach the goals we wanted if we kept doing things the way we were doing them before Buildxact."
Try Buildxact yourself:
Schedule a no-obligation one-on-one demonstration. Or, if you're ready to dive in, try our 14-day risk-free trial.