A negative stigma around a certain lifestyle or career can be enough to cause you to reconsider your choices and sometimes even take a completely different path altogether. This was definitely the experience for Joe Dodson, of Dodson Construction in Danville, CA.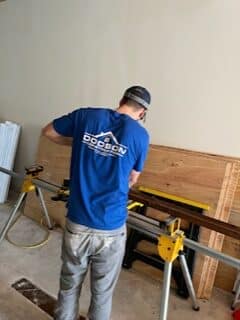 "Growing up, plan A was going into construction, but I just put it on the back burner" Dodson said. "I grew up in an era where construction was only what you did if you didn't finish high school or if school wasn't for you. "I loved it, though. I loved building, and I was good at it. Everyone has a talent, and that was my talent. But there was a stereotypical look on that, so I went into other things."
For a while, Dodson pursued various other career options, including a paramedic and a firefighter. "But I just didn't love it, so I went back to what I love," he said. "It's been a great choice, ever since."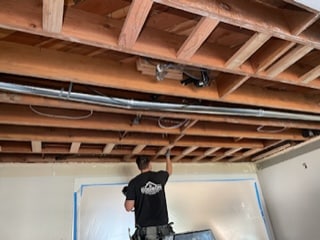 According to a recent study from Buildxact and The Farnsworth Group, more than 50% of U.S. builders say they'd like to do their own takeoffs.
When Joe finally followed his passion for construction, he was doing his own takeoffs, estimates and tasks…but manually. He realized things were taking long periods of time to complete.
"It was a pain in the rear. I was writing it all out on emails and it was taking forever. There was a lot of having to go back to my original email to find the information," he said. "Leading up to a job, you can probably have 30-to-40 back and forth emails with a homeowner and I would have to go back and see what I quoted, see what my original estimate was. Sometimes I couldn't find it. There was no quick way to get that information back."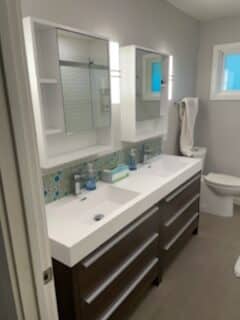 Dodson's experience is not surprising, when you consider the Farnsworth study found a whopping 82% of U.S. custom home builders and remodelers don't currently use any form of project management software.
He was on the hunt for construction management software that would address his needs when, one day, a Facebook ad for Buildxact popped up on his computer and he decided to give it a shot.
"I think it was a week's trial and I just realized how easy it was. Being able to invoice, send out estimates, just to have everything in one piece of software where I can reference at any time and find anything I needed," he said.
Buildxact also checked off another big item on his wish list.
"I wanted to be able to give estimates and invoices and receipts that look professional. I just wasn't getting that through creating an email," Dodson said. "I'm not an Excel person, so I never really set on that. Buildxact was just a no-brainer for me. It was exactly what I needed."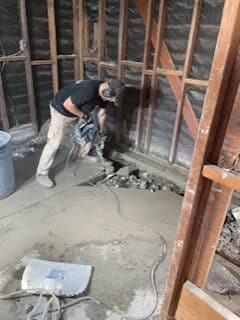 He quickly noticed Buildxact was helping him work faster and more efficiently. He said the software has helped him improve the communication issue he was having with his homeowners, by streamlining processes and making him and the business look more professional.
"Before Buildxact, a simple bathroom would take me about an hour and a half to two hours, depending on the scope of the project," he said. "Now, with Buildxact, that same bathroom takes me about 20-25 minutes."
And the time saved is being well spent. Dodson now has more time to spend with his wife and two kids and to do whatever he pleases.
"My time outside of work is based around my kids and what events they have going on," he said. "I coach my kids' soccer team, and I help out with their other sports, and it's great!"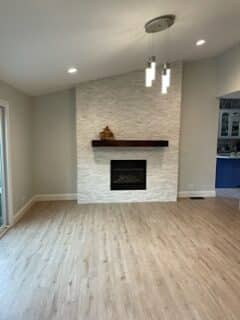 He said Buildxact has helped him get more organized, which allows him to work faster and more efficiently.
"Usually, I try to put the computer away on the weekends, but during the week, if I need to cram in an estimate, it's definitely helped. I'm able to get the kids in bed, and by nine, I'm able to work on stuff really quick," he said. "Being able to copy things over from a different project and personalizing them has just been huge."
Ready to try Buildxact for yourself?
Schedule a no-obligation one-on-one demonstration.
Or, if you're ready to dive in, try our 14-day risk-free trial.